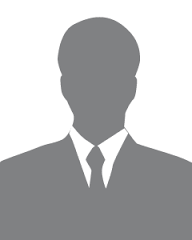 Contact
John Sweeney
Expert
---
John Sweeney is an expert in energy, security and geostrategic issues pertaining to areas of Latin America and the Caribbean. With over four decades of experience, Sweeney has worked as a reporter, independent consultant, policy adviser, and has owned businesses in the southern hemisphere. John has lived and worked in Latin America for most of his life, including 41 years split between Venezuela, Panama Costa Rica , Argentina, Brazil and Colombia.
Sweeney has worked as a consultant for private energy sector clients in Europe, Asia and North America advising them on issues related to the oil, gas, coal, electricity and alternative technologies.
Alongside of working as a consultant, Sweeney has occupied the post of operations manager at Togumam Seguridad, a Venezuela-based private firm. Togumam Seguridad specializes in executive protection services, vehicle armoring and secure surveillance technologies. The company offers its services to clients in Venezuela, Columbia, Central America, and the Caribbean.
From 2000-2005, Sweeney worked as a senior analyst specializing in Latin America and the Caribbean for Austin based Stratfor. He also worked as a foreign policy analyst from 1994-1999 at the Heritage Foundation in Washington, DC.
John has appeared on CNN en Espanol and other Spanish-language television and radio shows to provide expert commentary and insights on economic and security issues affecting US-Latin America relations. From 1996-2001, he cohosted CNN en Espanol's weekly political debate "Choque de Opiniones."
Sweeney has two BA's in Journalism and Latin American Studies from Kent State University in Ohio. He is also a graduate from George Mason University, where he received an MA in International Trade and Policy.